Our Practice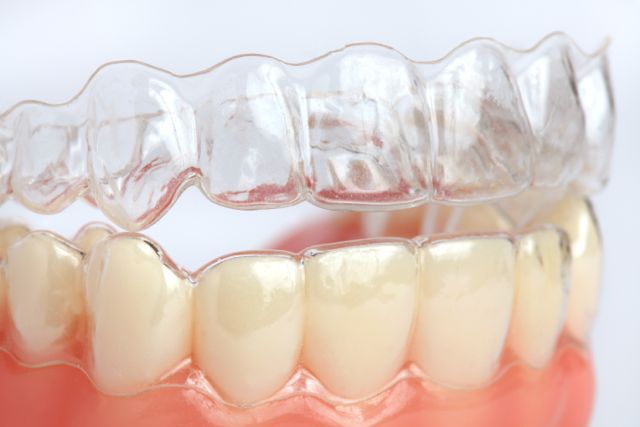 Gabor Bodnar DMD PA is a cosmetic dentist office in Fort Lauderdale, FL, where every patient is treated like family. Dr. Bodnar and his warm and welcoming staff create lifelong relationships and treat generations of families. Our patients trust us with all of their oral health care and family dentistry needs. Gabor Bodnar DMD PA is a Fort Lauderdale dentist that treats patients of all ages. We are committed to delivering the highest quality dental care and do so using state-of-the art dentist equipment, providing restorations our patients can be proud of.

As a cosmetic dentist, we offer cosmetic dentistry solutions like dental veneers, dental implants, teeth whitening services, tooth-colored fillings, porcelain on-lays, laser dentistry, dentures, partial dentures, bleaching, cosmetic orthodontics reconstructions and more.
Education
Doctor of Medical Dentistry, Fairleigh Dickinson School of Dentistry 1982
American Dental Association
Florida Dental Association
Past President, Broward County Dental Association
Member, American Academy of Cosmetic Dentistry
Chairman of Council on Dental Care
Past President, Broward Dental Research Clinic at Broward Community College
Rotary Club of Downtown Fort Lauderdale
About Gabor Bodnar DMD PA
Dr. Bodnar is a Fort Lauderdale implant dentist and veneers dentist who can help patients with more complex implant dentistry needs. We perform emergency dentistry services that include extractions, root canals, crowns, sedation dentistry, family dentistry, periodontics and non-surgical periodontal treatments, and bridges. Those looking to have their teeth straightened can benefit from working with Dr. Bodnar and his cosmetic dentistry solutions Fort Lauderdale patients know and trust.

Gabor Bodnar DMD PA
In our modern and comfortable dentist office we create lifelong relationships with our patients and their families and work to ensure that they receive dental treatment in a relaxed setting. We give patients a smile makeover with a consultation that allows them to see how their smile will look after a procedure along with stunning dental implants and veneers to complete the process. Our staff greets patients with a warm smile and provides unparalleled service and quality dental procedures from our family dentist office. Dr. Bodnar and his staff invite you to schedule an appointment with our general dentist office by calling (954) 772-7333. Come experience why our patients think that Dr. Bodnar is the best dentist in town for creating smiles Florida patients love.
Melrita Pazin
Office Coordinator
For over 23 years Melrita has been greeting patients at our office! Patients love Melrita and often stop by just to say hello. A native of Chicago Melrita and her husband moved to south Florida in 1974. After working for several local dentists she settled into our happy dental home 1991. Melrita worked as a dental assistant for years before realizing that her true calling was as an Office Coordinator. A true people-person she goes out of her way to make patients feel welcome and comfortable. As a treatment planning specialist she feels that it's most important that every patient feels their dental needs are being met and fully understood. She is always more than happy to answer any questions you may have.

When it's time to relax Melrita enjoys boating, riding Harley Davidsons and cooking amazing meals for her family. Her true joy these days is her role as "Gram" to her two grandsons.

"The coffee is hot and the cookies are fresh … come on in and tell us about yourself!"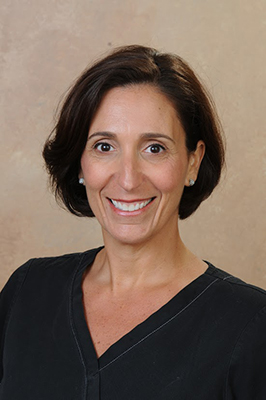 Danielle Kiene, RDH
Registered Dental Hygienist
Since 1998 Dani has been teaching patients proper dental hygiene at Dr. Bodnar's office. Dani graduated from Broward College in 1997 and has a license in Radiography and Dental Hygiene issued by the Florida Board of Dentistry. Dani worked in pediatrics and geriatrics before coming to work for Dr. Bodnar in 1998. Educating patients about their oral health using state of the art dentistry and a gentle touch are just a small part of what you'll experience while being provided with the optimum level of care. Patients love her gentle touch and friendly spirit. In her free time, Dani enjoys time on the beach and "on the water" with her husband Jeff and young son Brock.

"I look forward to meeting you in our office, and by the way, how often are you flossing?"
Michelle
Dental Assistant
Michele has been a dental assistant since 1981.She completed her education at Broward College and eventually went on to teach dental assisting at the same school.Every year, Michele takes extensive continuing education on general and cosmetic dentistry to stay up-to-date on the latest techniques, and to refine her skills.Michele is a native Floridian. She has two grown children and is very active, running, kickboxing and training at the gym. She has many talents, the strongest we feel, is how she makes you feel comfortable in our office.When we asked Michelle what she felt her mission was in our practice, she replied, "Happy, healthy, beautiful smiles that last a lifetime."